RED CROSS X
DELTA SKYMILES
A Little Blood Goes Far
👨‍🎓~Student Work~
To convince a younger demographic to donate blood, American Red Cross is going to offer them what they want most: A new way to travel ︎︎︎ Blood for SkyMiles.
Donation Bandage
Staple of campaign.


Social
To start, we'll tap influencers. Donors who post a picture of their plane bandage with the hashtag #ALittleBloodGoesFar and #Travel will get the Blood Card.

Animations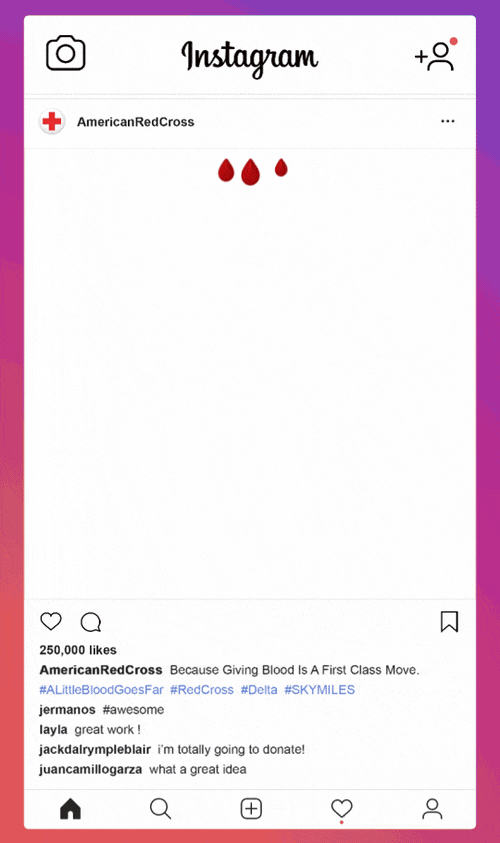 Outdoor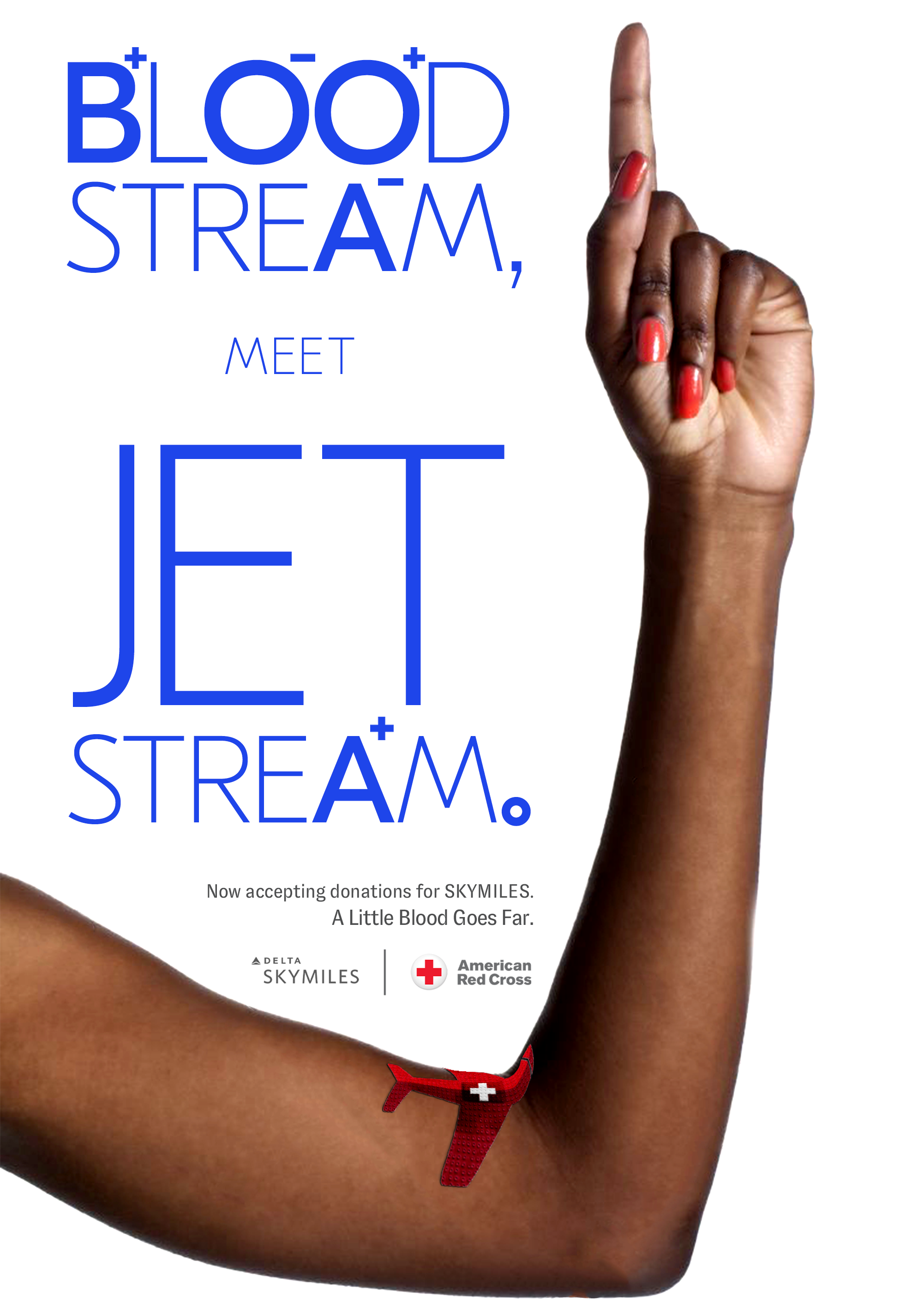 Additional Percs
Priority Boarding, Exclusive Lounge, point collecting Blood Card & a complimentary Bloody Mary.












Role: Art Director
Writer: Juan Garza














---